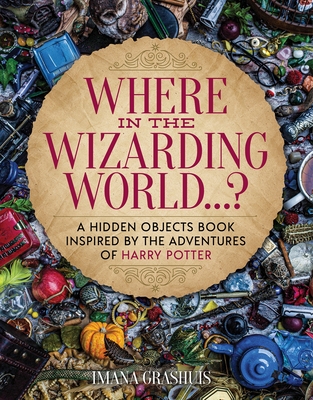 Where in the Wizarding World...?: A hidden objects picture book inspired by the adventures of Harry Potter
Publication Date:
September 12th, 2023
Publisher:
Media Lab Books
Usually Ships in 1 to 5 Days
Description
This beautiful book presents readers with more than 20 "widescreen" photographic spreads that capture the magic and mystery of the Harry Potter book and film series. Each spread features dozens of elements with at least 10 items hidden throughout each spread. Readers will be challenged to scour the jam-packed pages in search of these elusive treasures.
Each image is inspired by an iconic setting from Harry Potter's story, from a great dining hall to a classroom devoted to potions and other compelling magic. You'll spend hours poring over these extraordinary images, looking for those special hidden objects, but also just marveling at the beauty of what this world of magic has to offer.