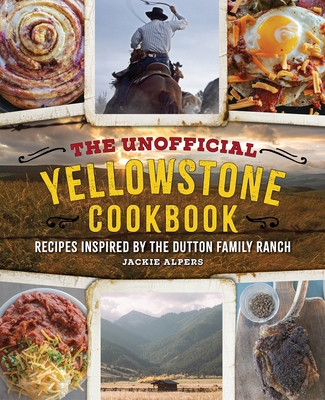 The Unofficial Yellowstone Cookbook: Recipes Inspired by the Dutton Family Ranch
Publication Date:
October 24th, 2023
Publisher:
Media Lab Books
Usually Ships in 1 to 5 Days
Description
Packed with mouthwatering recipes and extraordinary photography, The Unofficial Yellowstone Cookbook is a one-of-a-kind celebration of America's favorite TV show!
Now an AMERICAN PHOTOGRAPHY 39 AWARD WINNER and a 2023 LONDON PHOTOGRAPHY AWARD WINNER
Since it premiered in June 2018, Yellowstone has grown to become one of the most popular series on TV, with more than 7.5M viewers per episode. In The Unofficial Yellowstone Cookbook all of the fire, flavor and spirit of the series are captured in more than 85 mouthwatering recipes inspired by the people and places in the show; from the Dutton family home and the bunkhouse, to the rivers and great open range of Montana, to the Texas ranch lands. Recreate recipes for favorite dishes from throughout the hit series.
Covering a range of meals, from hearty breakfasts to fire-grilled dinners and everything in between, this book is sure to be a fan of every red-blooded aspiring cowboy and cowgirl. Inside readers will find BBQ hot wings, rattlesnake sausage chowder, maple pecan pie, campfire-style cornbread pudding and much, much more.
Each recipe is accompanied by award winning, full-color photography from Jackie Alpers's western ranch kitchen, with fun, fan-tastic trivia notes laden throughout.