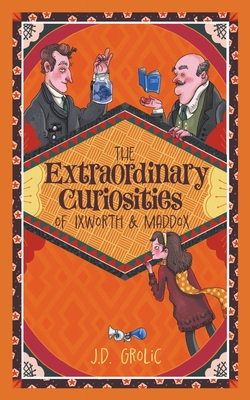 The Extraordinary Curiosities of Ixworth and Maddox
This product is not returnable.
Publication Date:
May 1st, 2023
Publisher:
Thissmallplace
Usually Ships in 1 to 5 Days
Description
A young girl discovers a curious London magic shop and begins a journey to rescue a missing friend.
Chloe Ashley is feeling lonely and dejected. She's estranged from her best friend and ignored by her busy parents. One dreary afternoon, she wanders into a newly refurbished curiosities shop in the heart of London. The shop is owned by Mr. Ixworth and Mr. Maddox, two eccentric gentlemen who are in the business of magic. Real magic.
Chloe becomes a fast friend with the two magicians and discovers the wondrous merchandise the shop has to offer: a magical flying taxi, ghost spectacles, self-fluffing pillows, and crumb-less tables. In short time, Chloe is on her way to becoming a magician's apprentice.
But when Ixworth suddenly disappears, Chloe and Maddox are launched into a shadowy, sinister world of mystery and deception. In their perilous investigation to find their missing friend, the pair uncovers an age-old conspiracy of greed, inheritance, and power. Was Ixworth kidnapped? Murdered? Is he hiding? Or is there something more insidious at play, lurking beneath the streets of London, on a quest to fulfill an ancient and terrible prophecy?