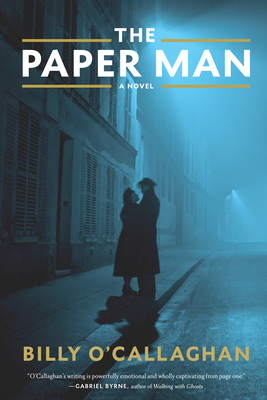 The Paper Man
Publication Date:
May 2nd, 2023
Publisher:
David R. Godine Publisher
Usually Ships in 1 to 5 Days
Description
A deeply moving interwar romance set between 1930s Austria and 1980s Ireland, based on a real-life unsolved mystery.
1930s Austria. Vienna is a bustling, cosmopolitan city on the brink of war. Matthias Sindelar is an internationally renowned soccer player known as "The Paper Man" because of his because of his effortless weave across the field. When Sindelar speaks out against Hitler, his fame can't protect him from being placed under Gestapo surveillance. Meanwhile, Sindelar falls in love with a young Jewish girl named Rebekah. As the atmosphere in Vienna darkens under the Nazi regime, Rebekah flees to relatives in Cork, Ireland. Only after she arrives there does she realize she is pregnant with Sindelar's child. The following year, at the age of 35, The Paper Man is found dead in his apartment.
1980s Ireland. In the Jewish Quarter of Cork, Rebekah's son Jack Shine discovers a bundle of German letters and newspaper clippings tied with a ribbon while sorting his mother's belongings. With the help of his German-speaking father-in-law, Jack translates the letters and attempts to piece together his family history and, hopefully, solve the mystery of his father's identity.
Based on real people and true events, The Paper Man is the story of twentieth-century Europe, the Holocaust, the cost of fame, and love against the odds.