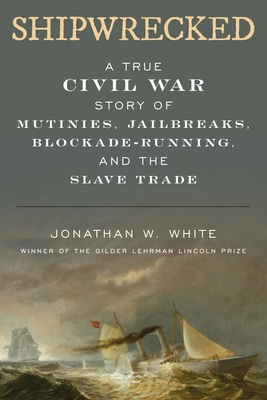 Shipwrecked: A True Civil War Story of Mutinies, Jailbreaks, Blockade-Running, and the Slave Trade
Publication Date:
August 1st, 2023
Publisher:
Rowman & Littlefield Publishers
Usually Ships in 1 to 5 Days
Description
From the New York Times: "The astonishing stories in Shipwrecked ... offer] a fresh perspective on the mess of pitched emotions and politics in a nation at war over slavery."
Historian Jonathan W. White tells the riveting story of Appleton Oaksmith, a swashbuckling sea captain whose life intersected with some of the most important moments, movements, and individuals of the mid-19th century, from the California Gold Rush, filibustering schemes in Nicaragua, Cuban liberation, and the Civil War and Reconstruction. Most importantly, the book depicts the extraordinary lengths the Lincoln Administration went to destroy the illegal trans-Atlantic slave trade. Using Oaksmith's case as a lens, White takes readers into the murky underworld of New York City, where federal marshals plied the docks in lower Manhattan in search of evidence of slave trading. Once they suspected Oaksmith, federal authorities had him arrested and convicted, but in 1862 he escaped from jail and became a Confederate blockade-runner in Havana. The Lincoln Administration tried to have him kidnapped in violation of international law, but the attempt was foiled. Always claiming innocence, Oaksmith spent the next decade in exile until he received a presidential pardon from U.S. Grant, at which point he moved to North Carolina and became an anti-Klan politician. Through a remarkable, fast-paced story, this book will give readers a new perspective on slavery and shifting political alliances during the turbulent Civil War Era.