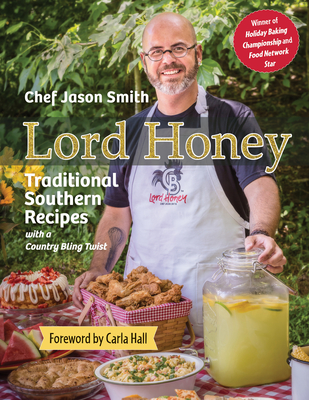 Lord Honey: Traditional Southern Recipes with a Country Bling Twist
Publication Date:
August 28th, 2023
Publisher:
Pelican Publishing Company
Usually Ships in 1 to 5 Days
Description
"Honey, if cookin' is a chore, then you ain't been doin' it right."--author and Lord Honey chef Jason Smith From Kentucky 'Nanners Foster Waffles to 'Lasses-Glazed Carrots to Sweet Tea and Bourbon Fried Chicken, celebrate the art of "Country Bling" cooking with recipes that will have you digging out the cast-iron skillet and running to the store for some butter. Complete with colorful descriptions, accessible ingredients, simple directions, and helpful tips, this book will teach you everything you need to know about cooking with love. Kentucky born and bred, Lord Honey Chef Jason Smith honors his roots and, at the same time, refashions cherished classics. Enjoy beloved Southern traditions and odes to the homespun--dishes always perfect just the way Granny did it--but with a twist. Some of these recipes have won awards, and others haven't made it to the competition yet, but all of them are just right for a sit-down with family and friends.