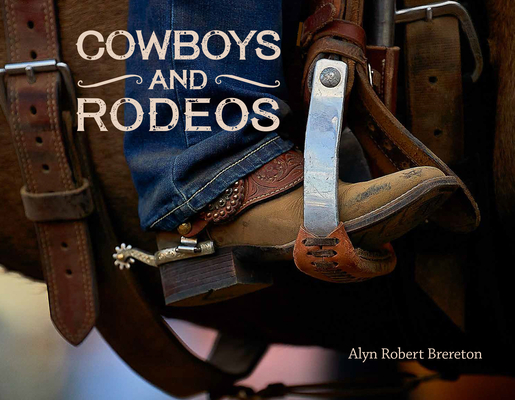 Cowboys and Rodeos
Publication Date:
August 15th, 2023
Usually Ships in 1 to 5 Days
Description
The stunningly beautiful and vibrant photography in Cowboys and Rodeos showcases the allure and romance of cowboys, horses, and the wild west while also portraying the grit, power, and gravity-defying action of rodeos, both in small venues and professional arenas.
Professional Rodeo Cowboys Association (PRCA) photographer Alyn Robert Brereton offers both the beauty and the dirt of the western United States in Cowboys and Rodeos. This stunning coffee-table book is a piece of art, showcasing a working ranch in northern California, horses, cattle, tack, boots, buckles, cowgirls, cowboys, and rodeos.
Brereton provides some information about the various rodeo events that are then highlighted with spectacularly timed photography that captures the skill, strength, courage, and bone-jarring rides of the cowboys and cowgirls. You will be awed at the rough-stock events--bareback bronc, saddle bronc, and bull riding--and how the cowboys stay on the animals, or not, shown in amazing images. The timed events--steer wrestling, tie-down roping, team roping, barrel racing, and breakaway roping--require precision and finesse from both the riders and the photographer. And not to be forgotten are the bullfighters and clowns, mutton bustin' little cowfolk, and other entertainment such as goat scrambles, trick-riding, and roping skills that are a part of rodeos and Western Americana.