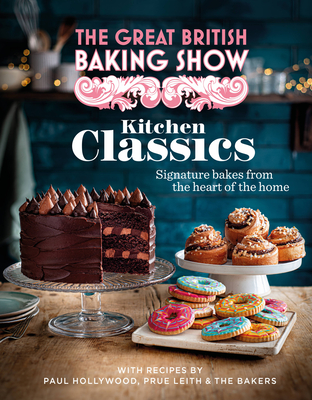 The Great British Baking Show: Kitchen Classics: The Official 2023 Great British Bake Off Book
Publication Date:
October 17th, 2023
Usually Ships in 1 to 5 Days
Description
The kitchen is the heart of the home. It's a place to experiment, following new recipes and making bold creations, and it's a place of comfort, where family favourites and classic bakes emerge from the oven time after time.
The joy of The Great British Bake Off is exactly this combination of old and new, classic and contemporary – and it's the inspiration for KITCHEN CLASSICS. In these pages, you'll find 80 mouth-watering recipes for Signature Bakes that will sit proudly on the kitchen table, with crowd-pleasing appeal. With biscuits and breads; pastries and patisseries, desserts, chocolate inventions, and, of course, cakes, these are all recipes you'll want to make at home. Combining the comfort of classics with inventive and exciting twists makes this a book you'll come back to again and again.
The book features recipes from Paul, Prue, and the bakers from the 2023 season of the show. Their creations - with a brief to add a fresh twist to the classic recipes we all know and love - are truly awe-inspiring signature dishes.